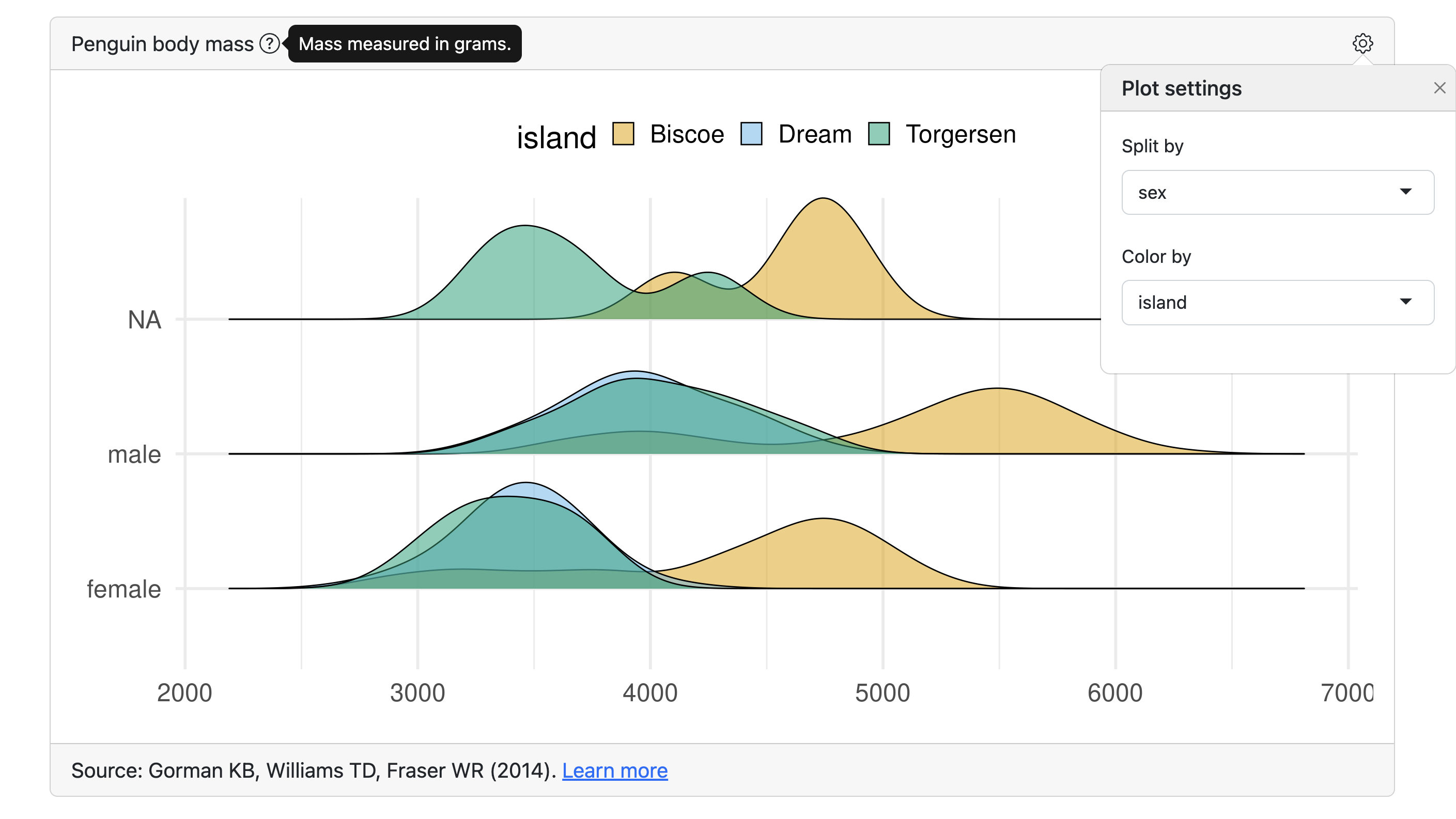 The Shiny team is delighted to share that we've just released updates for 12 different R packages that contribute to the Shiny experience. These updates include many improvements and bug fixes that aren't explicitly covered here, but the release notes section of this post provides links to the full list of changes for each package. That said, there are a few new features in bslib that we're particularly excited to highlight for you!
Looking forward
We're excited to continue improving Shiny for R, and in the near-term we plan to focus on making bslib a more complete UI framework with great looking defaults. Here are a few things currently towards the top of our roadmap:
Make the new Shiny preset theme the default for bslib-powered apps.

We have refreshed style updates in the works for card()s, sidebar(), and much more.
And we'd love to get your feedback on the new theme!

More UI components, such as offcanvas, button groups, etc.
More incorporation of bslib as part of the Getting Started experience on shiny.posit.co.
More bslib-focused example galleries, starter templates, and articles.
Release notes
There are a lot of changes and updates in the Shiny universe that we haven't covered in this post. Dive into the release notes linked below to learn more about changes in each package.
Thank you, everyone! 💙 We'd like to thank everyone who contributed to all of the packages released in this cycle. Your contributions are what make Shiny great!