Next Steps
You've built your first Shiny app… Now what? Here are some next steps.
Looking for next steps? We've got you covered.
Here are resources to designed to help you learn whatever is next for you.
Quickly get your Shiny app on the web using shinyapps.io.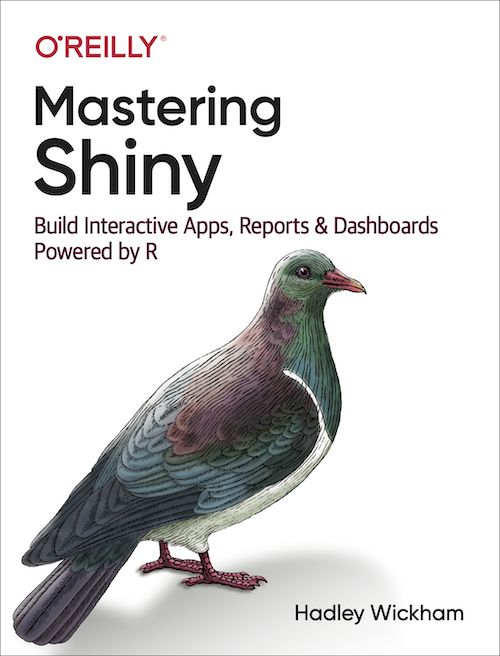 Mastering Shiny
By Hadley Wickham
A free, online book designed to take you from basic Shiny to creating your own customized apps.